The Elmwood Float Committee, a.k.a. Krewe Elmweird, has been designing and building a float to enter in the Mardi Gras Oak Cliff Parade each year since 2015. This year the Krewe won Best Float in the parade with the creation of Ellie, the winged smoke-snorting dragon, on a float we called "The Enchanted Forest." The Krewe begins meeting in October each year to develop plans for the upcoming parade in February of the following year. We are so grateful for the support of our 2017 sponsors: Castro's Tree Service, Jed's Grill, Tyler Station and Elmwood Neighborhood Association.
The Mardi Gras Oak Cliff Parade is one of the largest annual events in Oak Cliff. Many local businesses, schools, politicians and clubs participate in the parade, which goes down Davis Street through the Bishop Arts District. It's a fun, family-oriented event with a lively neighborhood competition for the coveted title of Best Float. The next parade will be on February 11, 2018.
"We welcome folks from all surrounding neighborhoods to join in the fun – you don't have to live in Elmwood to participate," says Krewe Leader Carolyn Paulk. "The talent and creativity of our neighbors is astonishing, and everyone has a talent to share."
Check out photos from our 2017 winning entry below: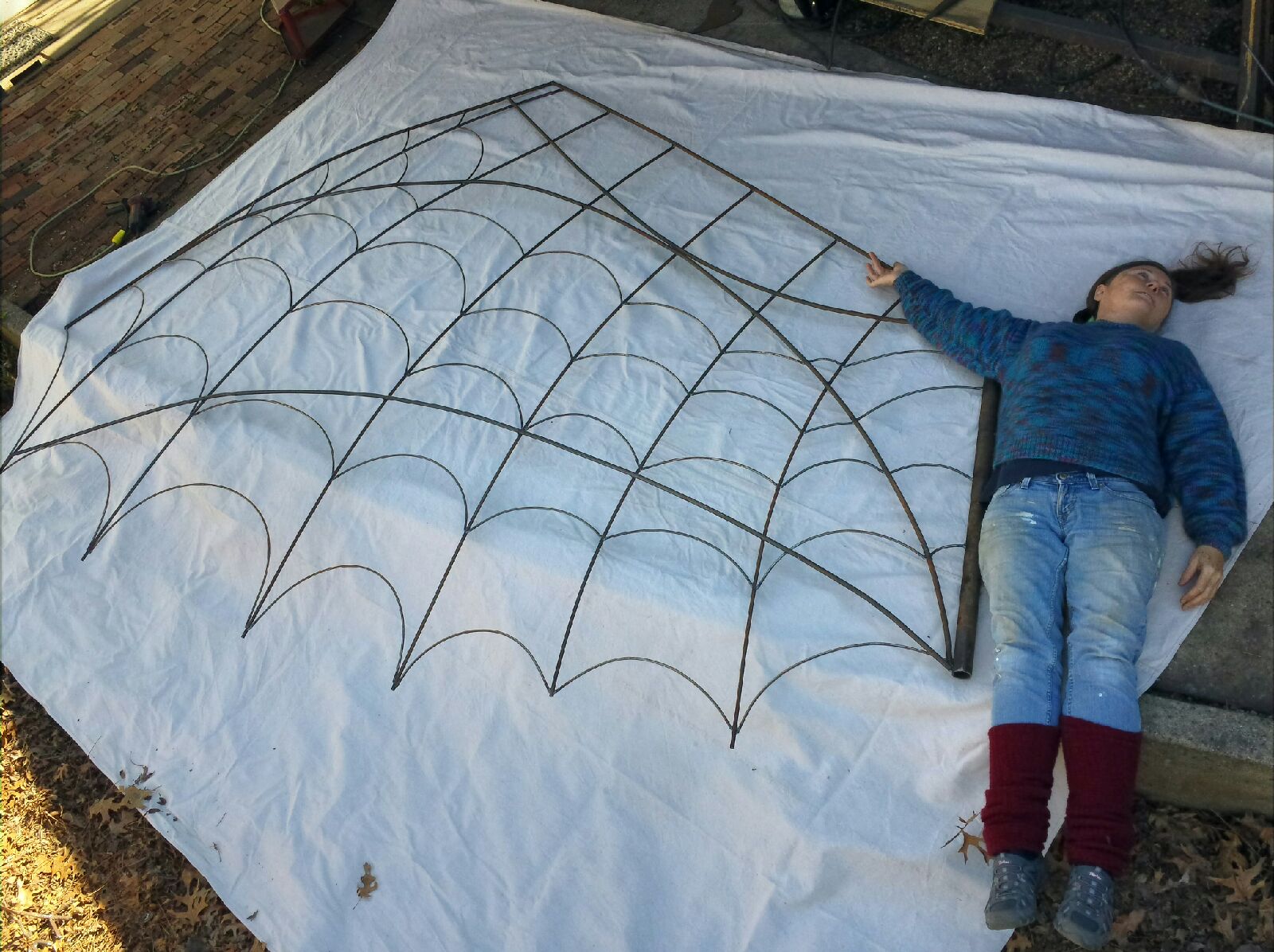 Want to join Krewe Elmweird and help build our 2018 Mardi Gras Float? Contact Carolyn Paulk at cpaulktx@gmail.com.