As new shops and restaurants open in the Downtown Elmwood business district, it's important to note that the greater neighborhood's commercial center of gravity was always a few blocks to the west. In the 1950s and '60s, the heavily trafficked intersection of S Hampton and Illinois Ave was anchored by car dealerships, laundromats, a Polar Bear Ashburn's that Advocate Oak Cliff called "a vortex where kids from all of Oak Cliff's high schools could meet," Pizza Inn and – on our side of the neighborhood – Austin's BBQ. Surrounding that popular restaurant along Mountain Lake and Berne St were art and framing shops, AC installers, pediatricians and realtors serving not just Elmwood, but a housing boom that was overtaking Oak Cliff. Below are examples of advertisements placed in the Dallas Morning News and a photo of the shopping center at Hampton and Illinois (seen here in present day).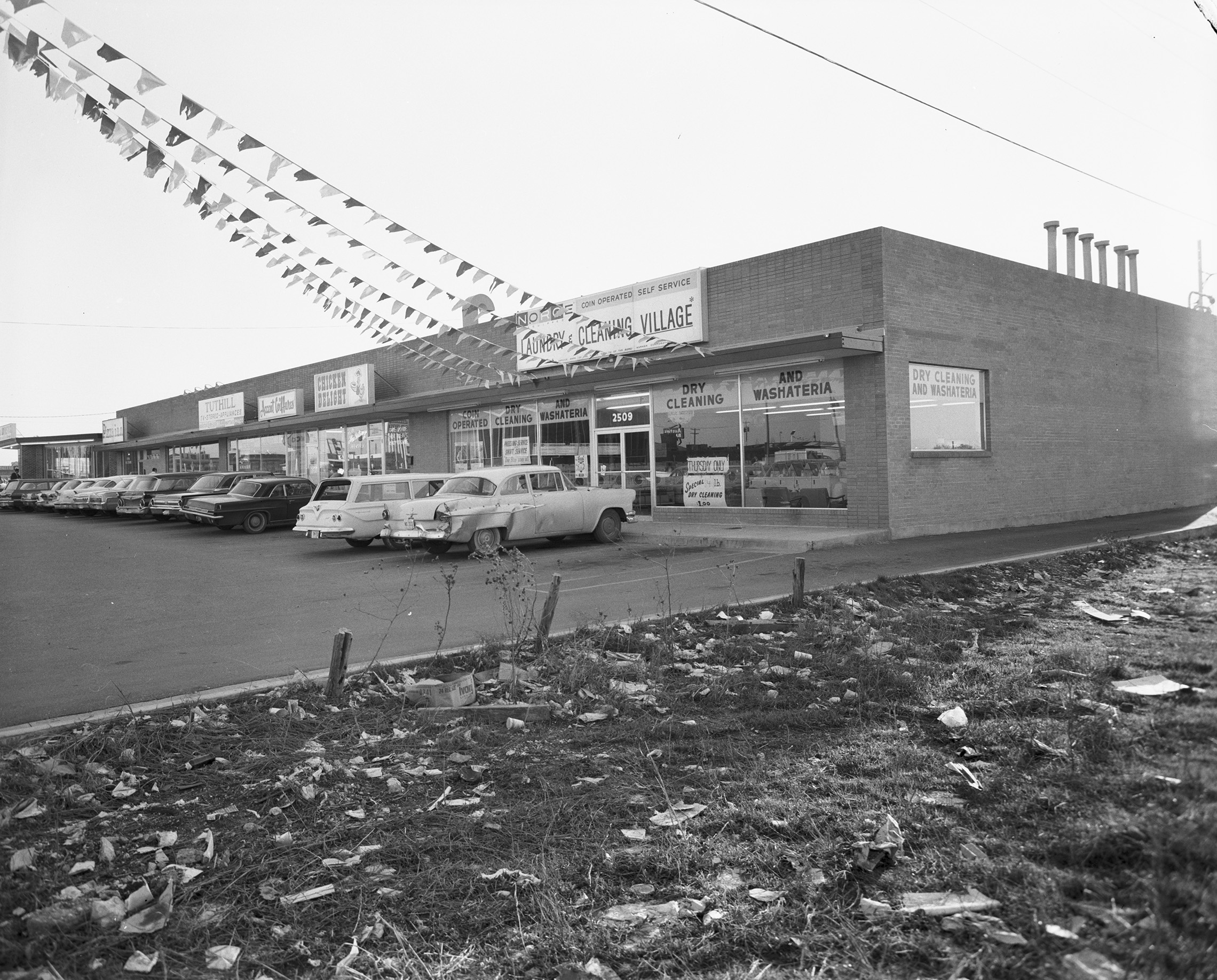 Fast-forward several decades and while Austin's and others were replaced by CVS and BBVA Compass Bank, there are remnants of that business district that appear to thrive. Oak Cliff Donuts, Taquería La Rinconada and a couple of barbershops and hair salons are open for business. A building that was once a daycare center will reopen as Azukita (a general merchandise/food store), but one building that once served as medical offices and a surgical center appears abandoned. A recently built gas station serves elotes and tacos 24 hours a day.
Whether you frequent these places or not, it's hard to deny their contribution to our neighborhood as they provide affordable commercial space for mom-and-pop businesses serving customers of all income levels.
Have a story to tell about a current or former business here? Let us know in the comments.