Elmwood residents were given a sneak peek of the Southern Gateway Public Green at the August ENA meeting, held inside the beautifully updated Wax Space at Tyler Station. Katie O'Brien with The Davis Advocates was the guest speaker invited to present an update on the 5.5-acre deck park to be built in phases over I-35E. Topics included an overview of the nonprofit board, a timeline of milestones, redevelopment opportunities and concerns over gentrification. You can download the PDF slides here.
The Dallas Zoo has been very involved in the project and is expected to turn its existing surface parking lot into an integrated extension of the park including public art, landscaping and pathways, giving visitors convenient access to green space just a short walk from the Dallas Zoo DART station and along a reconstructed Ewing Ave.
The Southern Gateway Public Green Foundation is tasked with raising funds for the project. Per board member Paul Carden, "The Foundation is committed to these community conversations as we design and plan for the Southern Gateway Deck Park. Our goal is for this Deck Park to be a community-oriented space that serves as a catalyst for smart growth on both sides of I-35."
According to Ms. O'Brien, completion of construction documentation is due this fall and contract bids and awards are due next year. The $666 million Southern Gateway Highway project, which includes the support structure for the park, is not due for completion until late 2021 – at which point construction of the park itself can begin and will take about one year. The Southern Gateway Public Green, likely named something else by then, is expected to open in late 2022.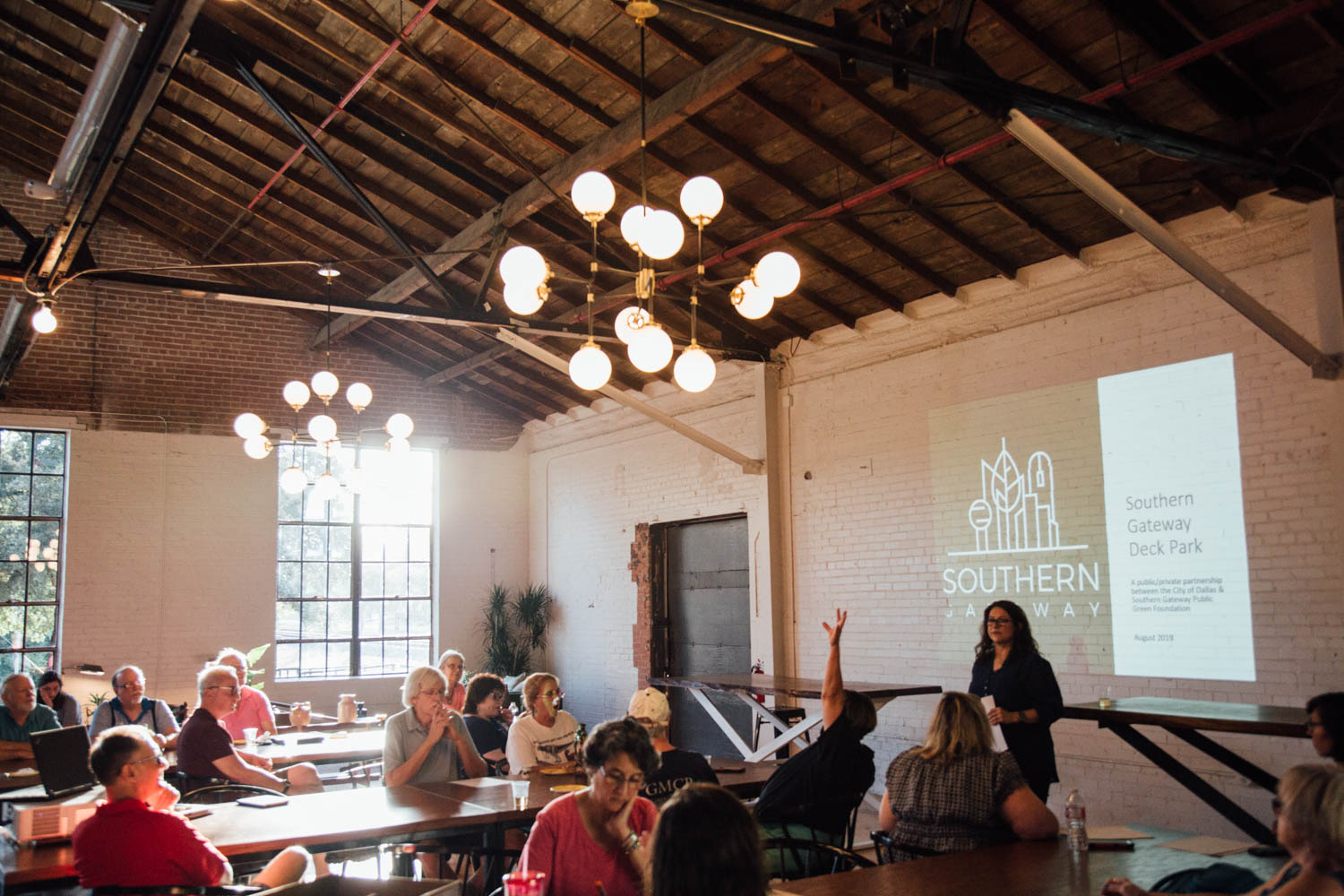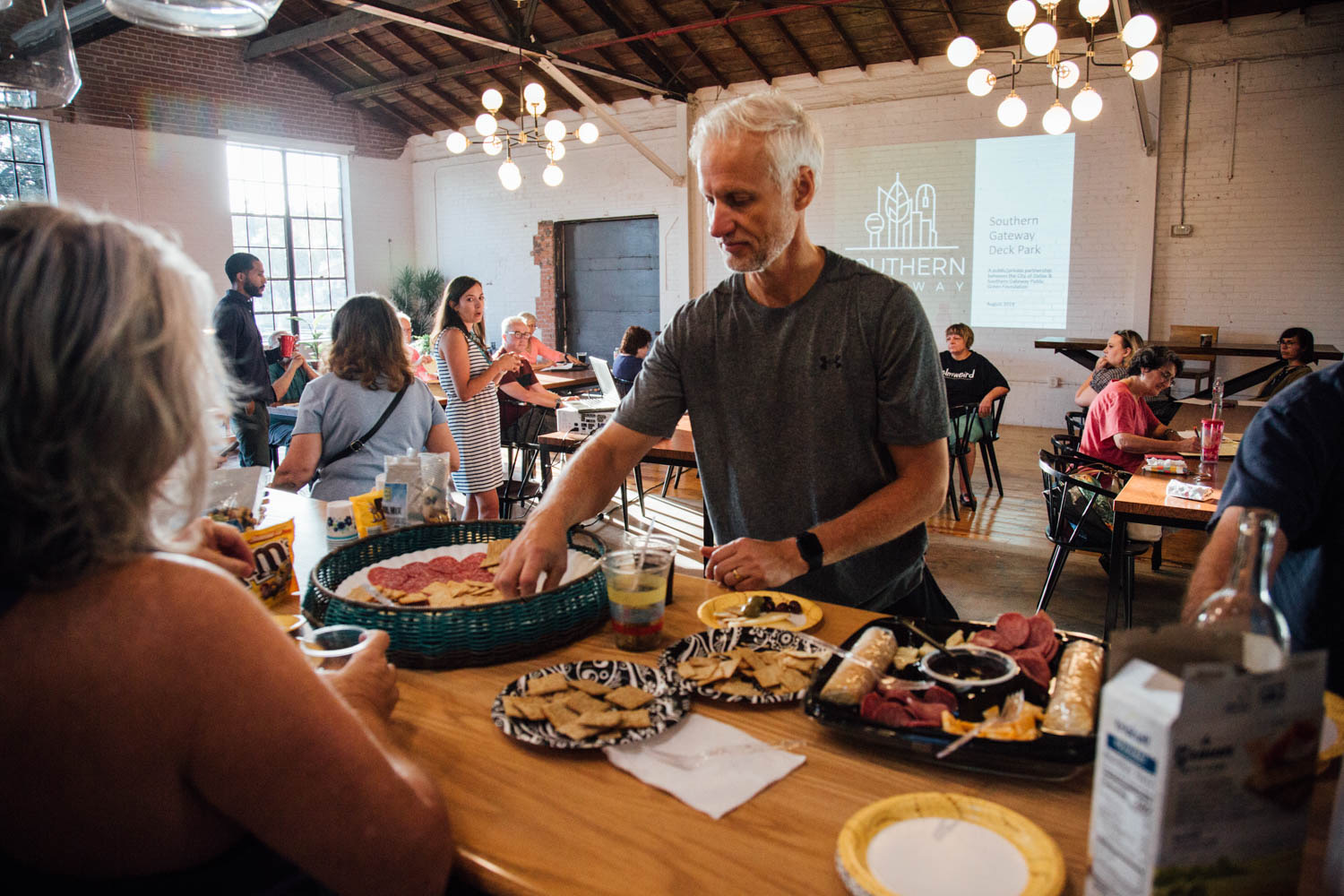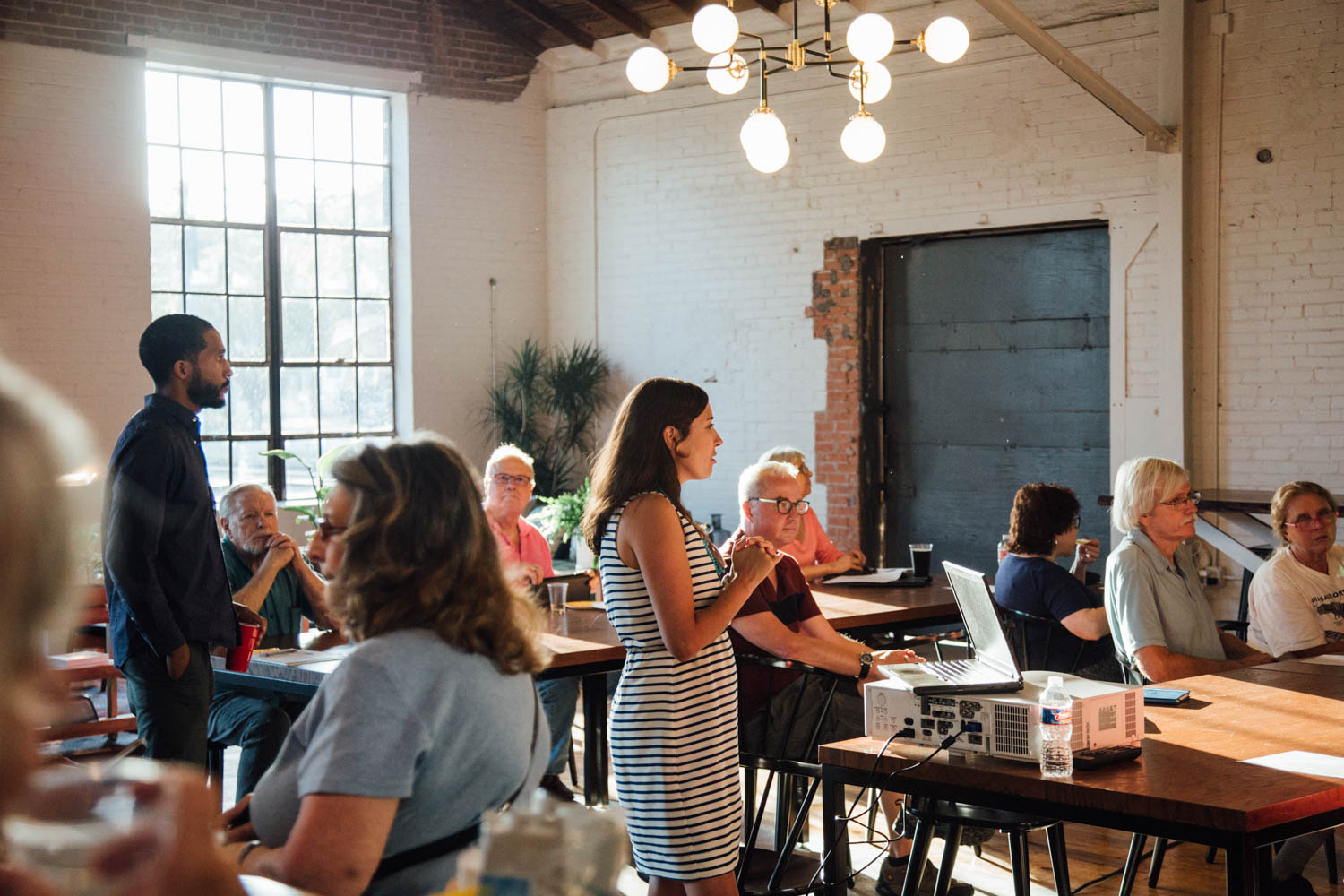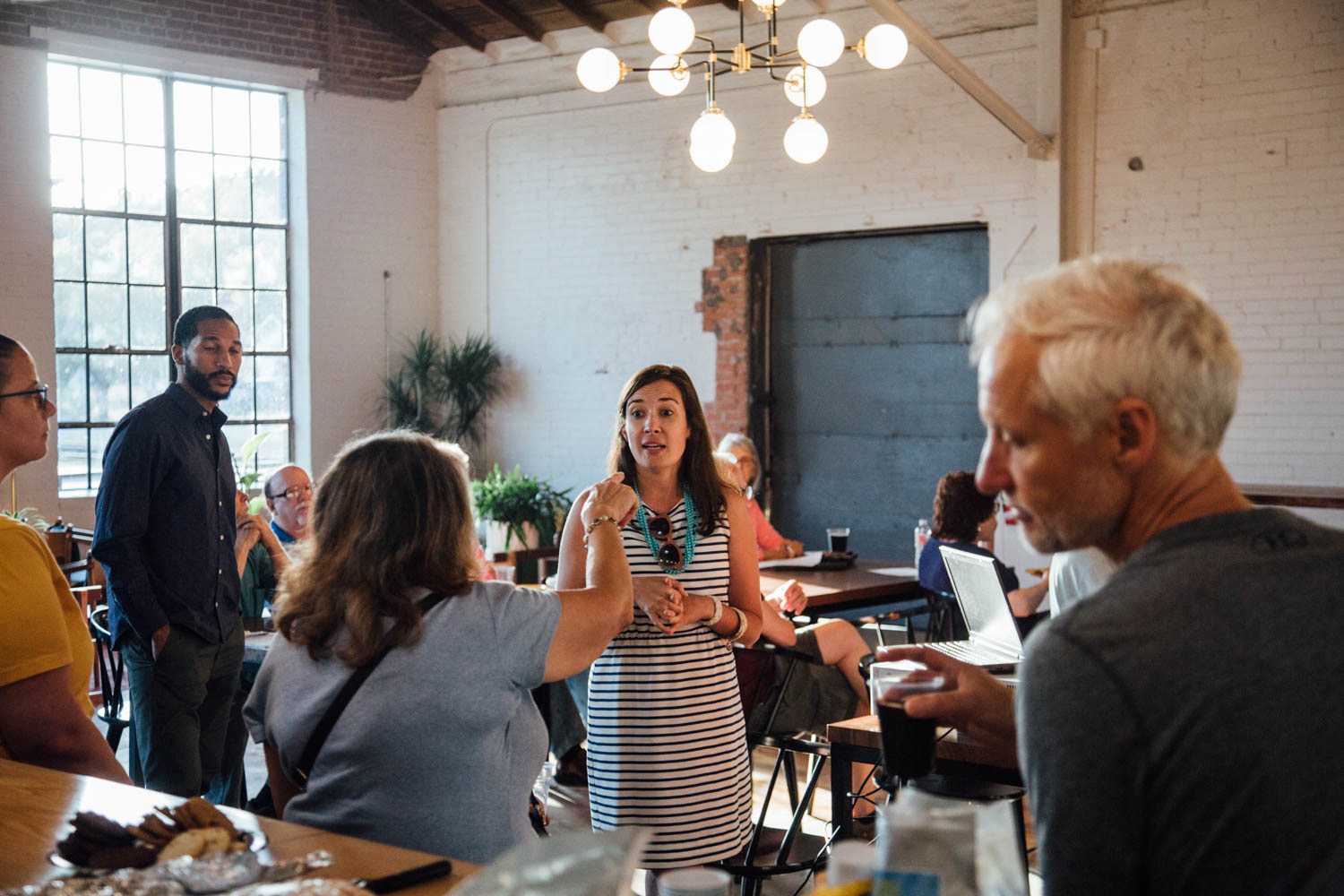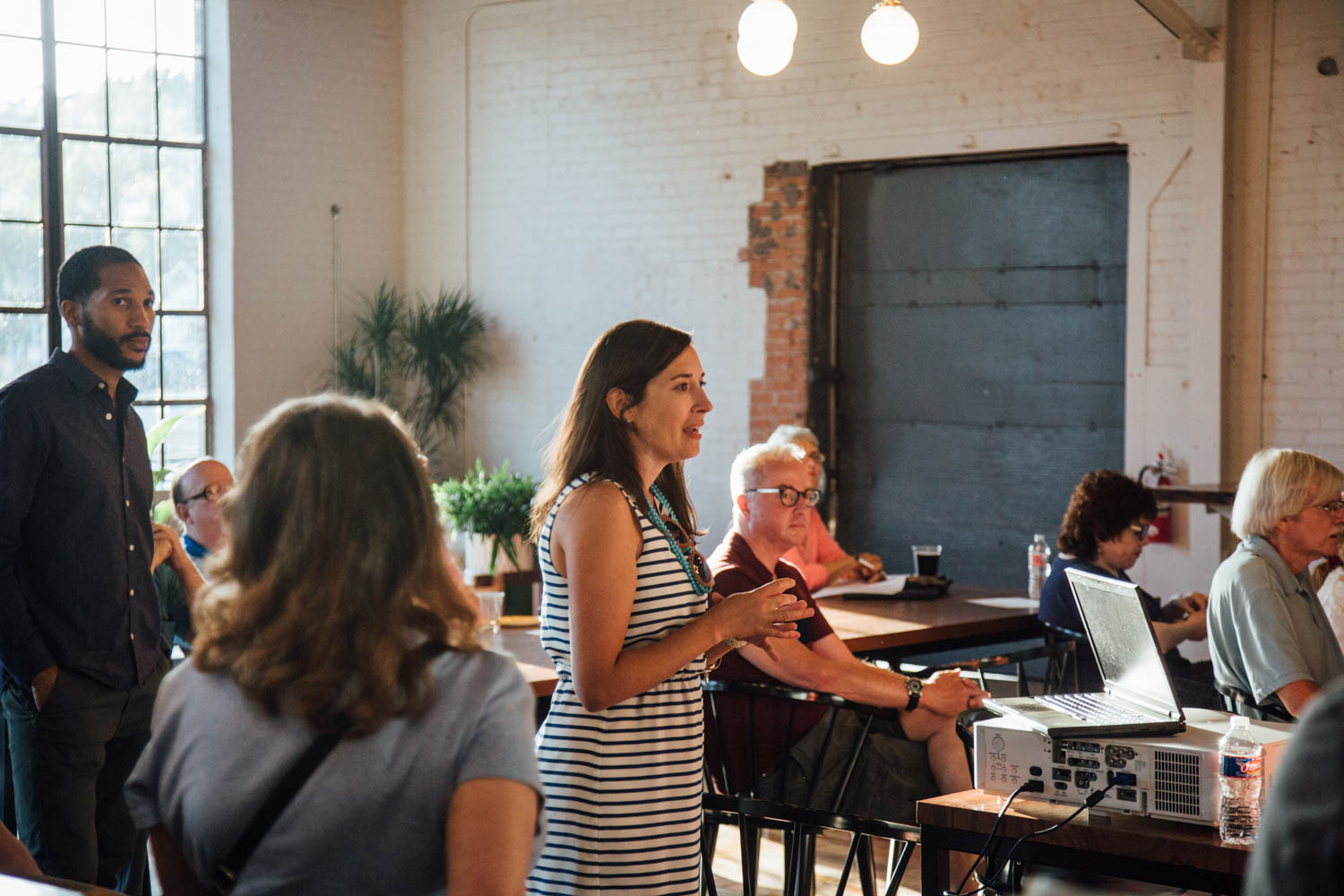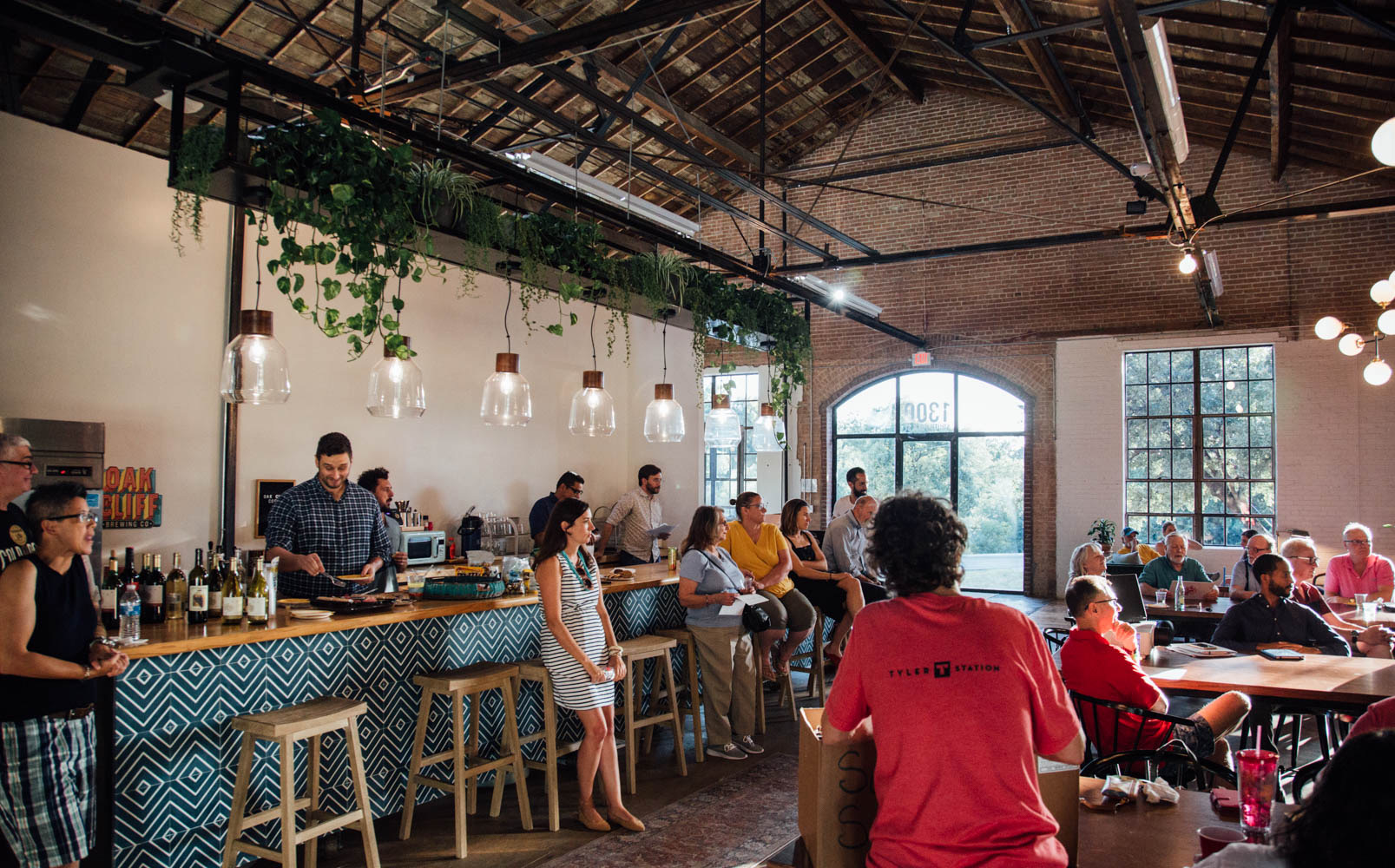 Other ENA business included a call for volunteers at National Night Out on October 3 and to help design and build next year's Elmwood entry in the Oak Cliff Mardi Gras parade. Come to the next Art & Brews on September 18 in support of the Mardi Gras float committee and sign up to help. Only 25 seats are available, so reserve your spot today.
Once again, a giant thank-you to Wax Space for hosting our meeting.